Description
Highlight
Help in promoting the elasticity and firming of the skin.

Provides intense hydration to boost complexion and appearance.

Makes skin soft and supple, brightens complexion and reduces imperfections.

Repairs damaged skin cells, smoothens out wrinkles, lightens freckles and tightens pores.
98% Aloe Vera & Rice Milk Collagen Plus - Intensive Moist Whitening Mask
4-in-1 intensive facial mask that deeply moisturise & brighten up your skin with immediate results. Specially formulated with natural ingredients such as Aloe Vera, Cucumber, Colllagen+ and Brown Rice Milk. It's gentle on skin and ideal for sensitive, mature and dehydrated skin. – emphasize on Collagen+ plus
Main Ingredients: Contained Aloe Vera extract, Rice milk extract, Cucumber extract, Brown Rice and Collagen ingredients from natural plant.
How to Use: Apply mask onto face and leave for 20 minutes to allow absorption to skin, recommended to use twice weekly.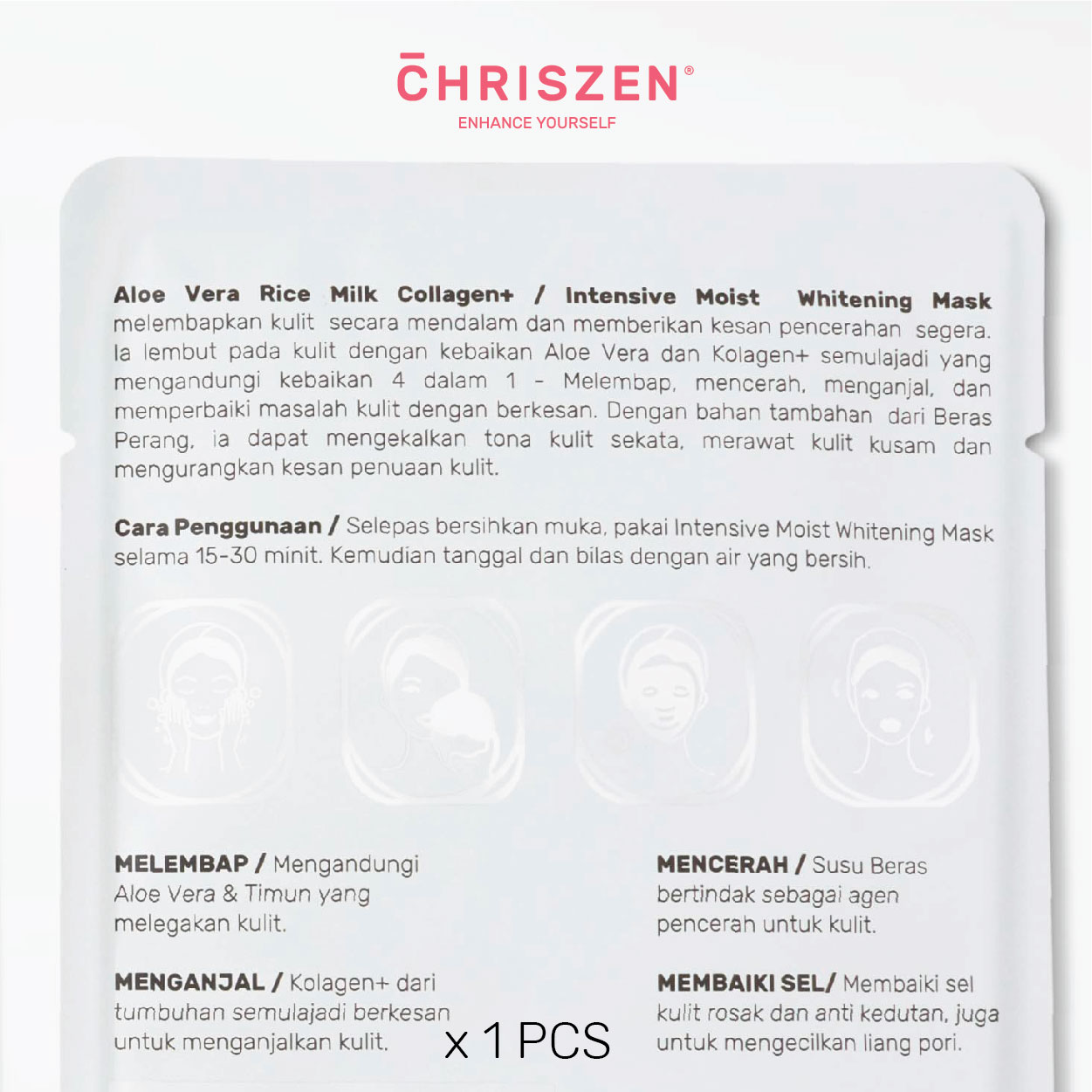 Reviews (0)
view all
back
What's in the box
1PCS x 98% Aloe Vera & Rice Milk Collagen+ Intensive Moist Whitening Mask